Cricket Academy
Cricket enthusiasts, prepare to be bowled over! Smashing Point Sports Academy in Dubai embraces your passion for the game and takes it to a whole new level. We proudly present our world-class indoor cricket arena – a haven for aspiring champions and those looking to perfect their skills. At SPSA, we understand that cricket is more than just a sport; it's an emotion deeply rooted in our lives. That's why we're dedicated to providing top-notch facilities and equipment for the cricket-crazed community. So, whether you're a budding Kohli or sharpening your yorkers, join us at Smashing Point and immerse yourself in the ultimate cricket experience.
Cricket Nets
Cricket aficionados, are you ready to elevate your game? Dive into the exhilarating world of nets practice and discover the ultimate way to sharpen your skills. Our cricket nets offer a safe, structured environment where you can fine-tune your techniques and recreate real-game scenarios for an unparalleled experience. Nets practice empowers you to receive feedback, adjust your playing style, and strengthen your batting, bowling, and fielding abilities. Whether you're a seasoned pro or an ambitious beginner, our nets provide the perfect setting for taking your game to the next level.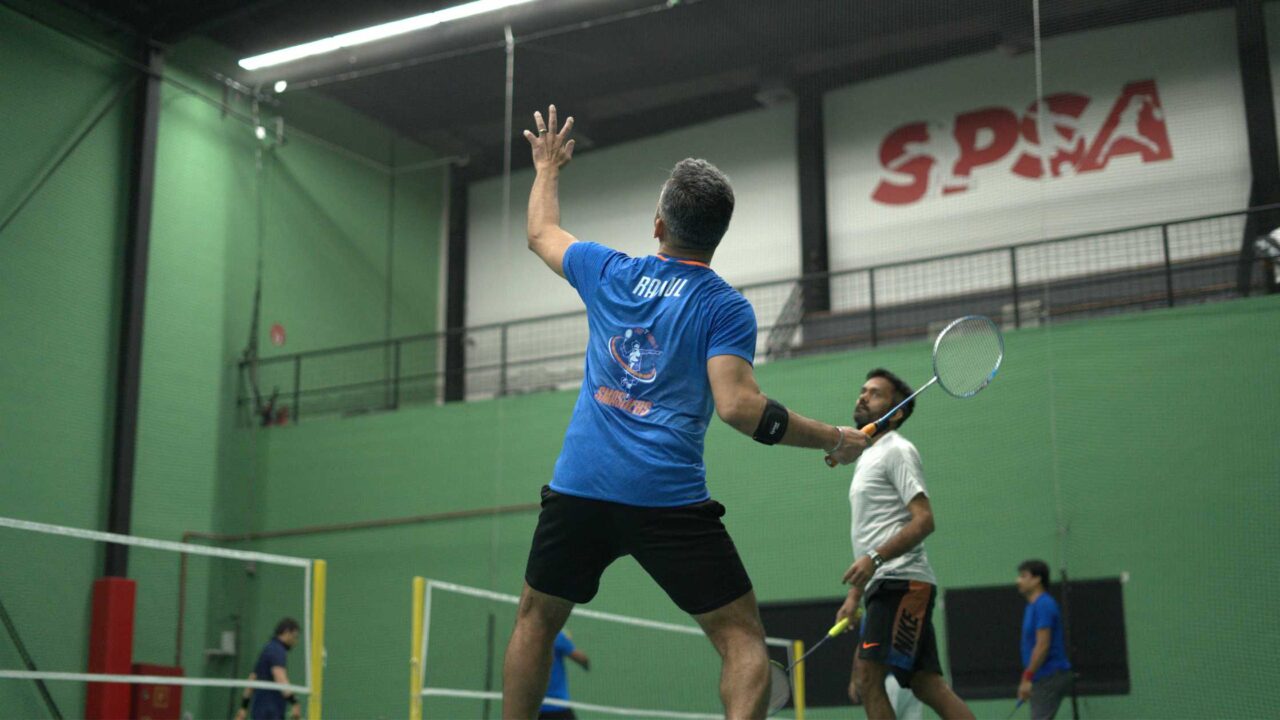 Badminton Coaching
Welcome to Smashing Point Sports Academy, where badminton comes alive for players of all ages and skill levels! Experience the physical and mental rewards of this exhilarating sport on our six state-of-the-art courts, designed to meet international standards. At SPSA, we're dedicated to nurturing every player's potential, from absolute beginners to seasoned pros, through personalized coaching from our top-notch instructors in a secure and supportive learning environment. But that's not all – we've got the whole family in mind! While your kids hone their skills, parents can join in the fun with our special family programs and packages. Get ready to smash, volley, and bond together on the court, and make staying fit a thrilling family affair at Smashing Point Sports Academy!
Badminton Court
Step onto the badminton court at Smashing Point Sports Academy and prepare to unleash your power and finesse. Armed with your racket and a shuttlecock, experience the thrill of a fast-paced game that tests your speed, agility, and precision. Our court's smooth surface ensures swift footwork and rapid movement, while the net sets the stage for riveting face-offs between opponents. Whether you're flexing your athletic prowess in a friendly match or battling it out in a high-stakes tournament, our badminton court is the ultimate playground. So, grab your racket and get ready to serve up some electrifying smashes!