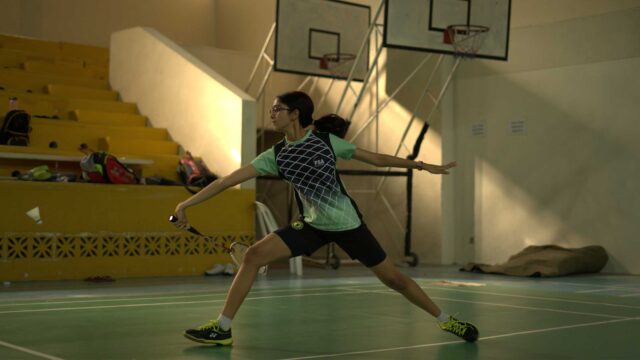 Playing outdoor sports in Dubai can be challenging, especially during the summer months. With the extreme heat and humidity, it's important to take precautions and stay safe while still enjoying your favorite sport, such as badminton. We'll provide you with some advice in this blog post on how to play badminton in Dubai while avoiding the heat and humidity.
Playing outdoor sports like badminton in Dubai's summer heat demands caution. Fortunately, the city's state-of-the-art indoor facilities provide a perfect alternative for enthusiasts. In this blog post, we'll share tips on utilizing these venues to enjoy badminton while staying safe and comfortable away from the challenging outdoor climate.
Stay Hydrated: Keep your body hydrated while playing badminton in Dubai, especially in the hot summer months. Drink water before and after playing and bring a water bottle with you during the game. Replenish your fluids regularly to prevent dehydration and fatigue..
Dress Appropriately: To keep your body cool and dry dress in lightweight, breathable clothing made of moisture-wicking material.  Avoid dark colors as they tend to absorb heat. You can further safeguard yourself from the sun's harmful rays by wearing a hat or cap.
Time Your Play: While the sun is not at its peak, early morning or late evening are the ideal times to play badminton in Dubai. If you have to play during the day, try to find a shaded court or take frequent breaks in a cool area. Avoid playing during the hottest parts of the day to prevent heat exhaustion, sunburn and other heat-related illnesses.
Use Sun Protection: Defend your skin against the sun's harmful UVA and UVB rays. Apply a high-SPF sunscreen and reapply it every two hours. Wear sunglasses to protect your eyes from glare and use a quality lip balm to prevent chapped lips.
Listen to Your Body: Don't ignore the fatigue, headache, dizziness, or nausea that are symptoms of heat exhaustion. Stop playing, take a break in a cool place, and drink a lot of water if you're feeling unwell. Seek medical attention if your symptoms persist.
Although playing badminton in Dubai can be difficult, you can stay safe and enjoy yourself if you take the appropriate safety steps. Keep in mind these suggestions to stay hydrated, cool, and sun-protected. Nothing beats a good match of badminton, but don't put your health in danger for it. Have fun and stay safe!
While enjoying badminton in Dubai, prioritizing safety is key. In line with this, renting a court offers not just a safe environment but also a unique networking opportunity. This approach allows players to engage in their favorite sport while also connecting with others, blending leisure and professional networking effectively.