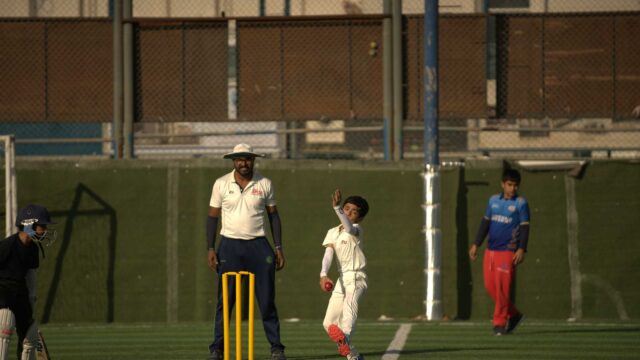 Dubai is a highly acclaimed city globally, recognized for its lavish lifestyle, notable landmarks, and ardent devotion to sports, including a strong focus on cricket. In this city known for its opulence and sporting spirit, numerous centers of cricketing excellence offer world-class coaching and facilities to those passionate about the game. This article will explore why Dubai presents an excellent option for cricket fans and players, delving into the reasons that make it an ideal destination for individuals aspiring to pursue cricket.
Weather Conditions: One of the key reasons to choose Dubai as an ideal cricket destination is its favorable weather conditions. Being a desert city, Dubai has a hot and arid climate, making it perfect for outdoor sports such as cricket. Winter in Dubai is the best time to play cricket as the temperature ranges from 20-30 degrees Celsius, providing a comfortable environment for the players. Unlike other cities where play is often disrupted by rain, you can enjoy uninterrupted cricket in Dubai.
World-Class Cricket Facilities: Dubai boasts top-notch cricket amenities, highlighted by the preeminent Dubai International Cricket Stadium. The stadium features modern amenities such as a cutting-edge pitch, floodlights, and ample seating for more than 25,000 viewers. It has played host to many international cricket competitions, including the Indian Premier League (IPL), Pakistan Super League (PSL), and the International Cricket Council (ICC) World T20 tournament. Moreover, Dubai has various cricket academies and fields that provide opportunities for budding cricket players.
High-Quality Coaching: Dubai prides itself on having some of the most exceptional cricket coaches worldwide, making it a sought-after destination for cricket enthusiasts looking to enhance their abilities. Numerous cricket academies in Dubai offer tailored coaching programs for players of various ages and expertise levels. These programs are supervised by experienced coaches who have a background in professional cricket, granting players access to the latest training methodologies, technologies and techniques.
Exposure to International Cricket: Dubai has become a center for global cricket, presenting a valuable prospect for aspiring players to observe and gain knowledge from the world's most exceptional cricketers. The city organizes several international cricket tournaments annually, granting young players the chance to watch live matches and learn from top-tier cricketers.
Rich Cricket Culture: The flourishing cricket culture in Dubai is reflected in the abundance of cricket academies and fields in the city. Additionally, Dubai organizes several cricket leagues and tournaments annually, presenting young players with plentiful opportunities to demonstrate their skills and compete against the best in the sport. Dubai's reputation as a cricket hub is further bolstered by producing some of the world's top cricketers, including Shaiman Anwar, Khurram Khan, and Mohammad Tauqir.
Dubai offers aspiring cricket players the perfect blend of modern facilities, world-class coaching, and a rich cricket culture, along with an emphasis on mastering the psychological aspects of the game, including resilience, focus, and strategic thinking. The city's favorable weather conditions and international exposure make it an ideal destination for young players who not only want to pursue cricket as a career but also aim to excel in all facets of this challenging sport. With its numerous cricket academies and grounds, Dubai has everything that a cricket enthusiast or aspiring cricket player could ask for. Dubai is the ideal location for you if you're a cricket enthusiast who wants to advance in your sport.